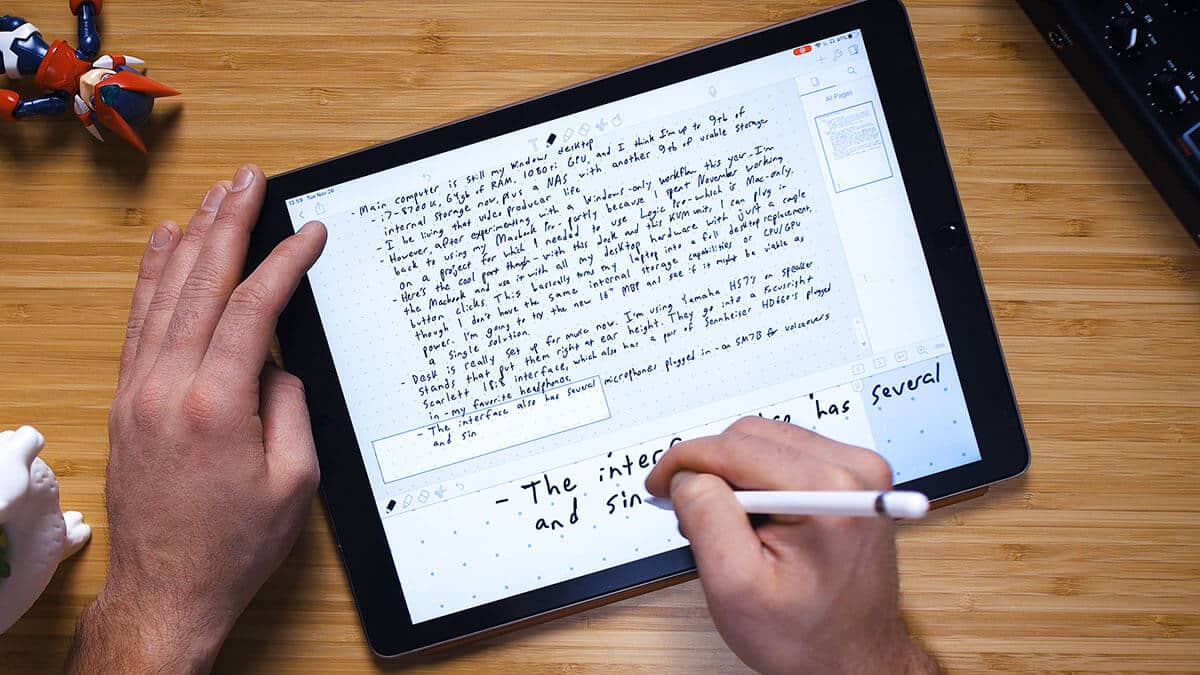 Austin Berry, Director of Consulting
Organization is a necessary evil that we must recognize as a life necessity. When we choose to ignore the need for organization, we may suffer not knowing where something is when we need it most or losing an important item permanently. Sadly, failing to organize can prove costly. If we exercise discipline and remain organized, we can actually simplify our lives.
So as not to scare off all the people who hate spending time on being clean and neat, I can confirm that I would not describe myself as neat or tidy. Those are words that can perpetually scare people away from spending the time to become organized. My definition of being organized is having a place for everything and always being able to find what I need when I need it. Given today's digital age, I would like to share some organization tips that are easy to implement and have real value in today's digital age for taking notes, managing documents and calendars online.
Note Taking
The 2020 question that plagues all college students is what is the best method for taking notes? Do I take notes on a laptop, or in a traditional notebook or use some combination of the two? While the virtual notes are great for some, with ease of sharing and powerpoint slides right there beside your own notes, for me pen and paper are preferred because I find it so much easier to retain and really remember what I wrote down. You do give up the ability to quickly find a phrase or definition with physical notes, but that issue is slowly going away with the hybrid note taking provided by iPads with pencils. I will not be getting an iPad since I have a perfectly good laptop. However, if you are in search of a new laptop alternative, an iPad is great for students.
Managing Documents
What's the best way for organizing all those papers and shared documents you need for class assignments? Due to its popularity among students, I have found that Google Drive is an easy method for sharing files and easily integrated with email (assuming you are a Gmail user). The hardest part about using an online file storing service like Penn State's own box or Dropbox is just keeping stuff where it needs to go. That means taking the time to put folders, in folders, in folders, and keep all of your documents separated from each other and any extracurriculars that you may have. I realize this is not the answer you want to hear as like all forms of organization, it takes time to set up, but the return is worth it especially if you ever open a document on your phone or another device often.
Managing Calendars and To Do Lists
As a person who struggles with entering enough useful information into the generic calendar app that comes with my iPhone, I recently decided to venture out into the world of 3rd party apps and I do not regret it. The idea of a set timeframe for something to get done each day is not always feasible, especially as a college student where plans can change and at times important tasks get pushed aside. The best way I have found to combat this struggle is the app TickTick, it is a to do list based app that has been my favorite thing on my phone in recent months. I am able to set up to-do lists each day and check off each item as it is done or even move a task to the next day if need be. While there is a paid version of the app that it may prompt you to upgrade to, in my experience, the free version does the trick.
So, in short, I still favor pen and ink notes, I am a big fan of Google Drive for managing documents, and I have recently found TickTick as a great way to manage my list of to-do items. While these are some of the ways I have found to stay organized online, I hope you learned a little bit more than you knew before about staying organized digitally.